• $3 sale • 3/4 sleeve • adult • Bell Sleeve • cold shoulder • Color Block • Discount • dress • Magnolia • plus size • scoop neck • sew yourself some love • Sewing for Women • sewing pattern • sleeve • Sleeveless • sleeves • Tank Dress • women • women's • Women's Pattern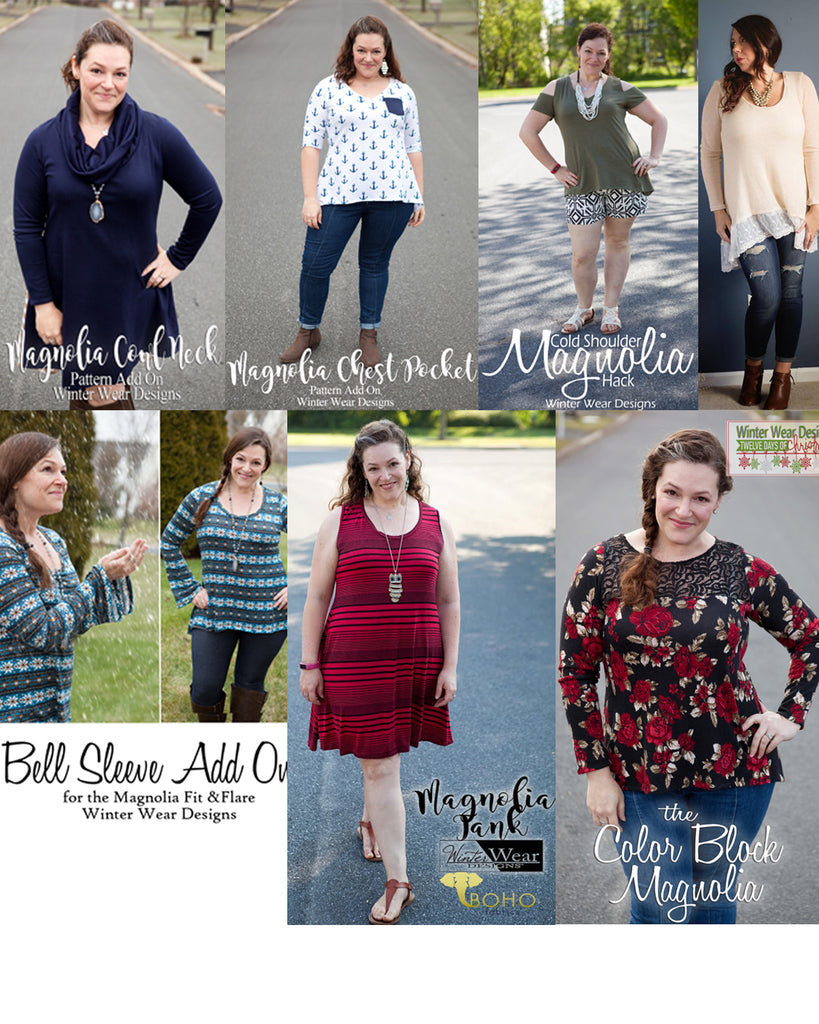 Welcome back to day 2 of our Magnolia Re-launch Blog Tour!!!The Magnolia is one of those patterns that has been around so long, you might not even know it exists.  The Magnolia was first released in 2016 and was one of my early patterns after I'd decided to dive headlong into this whole 'pattern design' thing.  From the very beginning it was a pattern that I loved to wear.  It was always comfortable, always flattering, and worked with a huge variety of fabrics that I could grab from my stash.  The base pattern includes a gajillion options with neckline, hem,...
---
• 12 days of Christmas • adult • blog tour • Bow • Christmas • Color Block • free • Free pattern • Holiday • knit • Neck Tie • self care • self care sewing • Sewing for Women • sleeves • stitch my fix • stretch • tee • top • winter • women • women's • Women's Pattern
Three days in and the 12 Days just keep getting better and better!!! I seriously considered keeping this particular pattern to be the very last day of the 12 days becasue it is AWESOME!!!!  But then, I just couldn't help but give you all the awesomeness sooner so that you would have time to make it before Christmas.  HA!!!! So today, on the third day of Christmas, I give to you....... the Neck Tie Top for Women. (The original Pattern retired - it was later brought back with extended sizing and layered A0 and Projector Files - you can now...