News — fashionista jean jacket
• adult • blog tour • Denim • discount • Discount Code • fashionista jean jacket • layers • sale • self care • self care sewing • sew • Sewing for Women • stitch my fix • women • women's • Women's Pattern • woven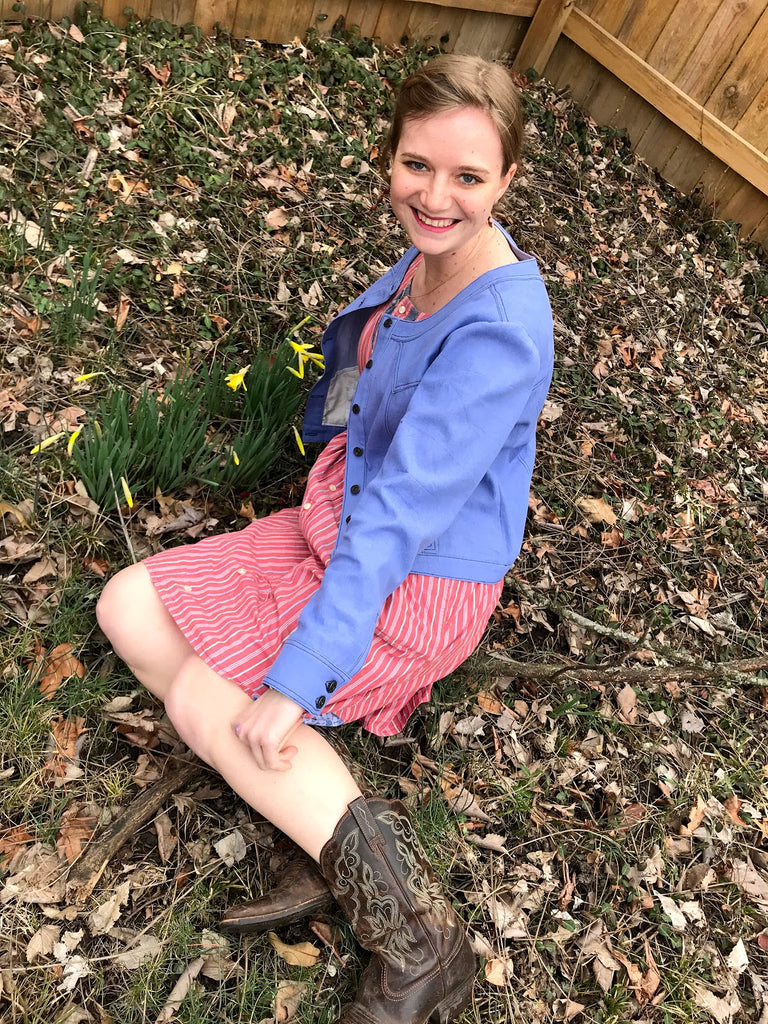 Happy Wednesday - I feel like the middle of the week can be either a high or a low point.  On Wednesdays I typically realize how much I still have left to accomplish and how little week there is left - I guess I better kick it into high gear, becasue I have something fun coming soon!!!! But Wednesday means that it is day three of our blog tour, and today we have a phenomenal blogger sharing her creation.  Alyssa is no stranger to doing layering pieces.  If you followed our 'Hack-A-Thon' Blog Tour, you might remember her inspirational Rain...
---
• aviator • aviator pants • aviators • back 2 school • back to school • fashionista jean jacket • girl • girls • jacket • jean jacket • Jeans • joggers • new release • sale • teen • women
Welcome back to Day 4 of the Back to School Blog Tour... this is an amazing day because we have lots to celebrate. First, we have a pattern REVIVAL.  Older patterns at WWD are great, but they were created before people did layers or A0 formatting, so slowly over time I am updating these patterns.  Today's revival pattern is the Aviator Pattern for Women  AND it is today $3 Thursday pattern - WOHOOO!!!! (look for this style cover for pattern with layers and A0 printing) Ok, next up we have a BRAND NEW PATTERN!!!!  The girl's Fashionista Jean Jacket is...