• Amuse • blog tour • boho • dress • mothers day • sale • self care sewing • top • tunic
All good things, must come to an end.... but awesome things get an encore ;o)  And of course the Amuse is on sale through Sunday with code:amuseme, so why not share a few more pretties! We have had so many great stops on the tour, and there are two bonus stops today.  First up is Leigh Anne of the Little Sewing Shop who made a gorgeous front yoke with a little doilie application, LOVE!!!  And then Maria went all out with a variety of hacks in a second post dedicated to the Amuse at I Reap What I Sew.  I'm smitten...
---
• Amuse • blog tour • boho • boho breeze • dress • mothers day • sale • top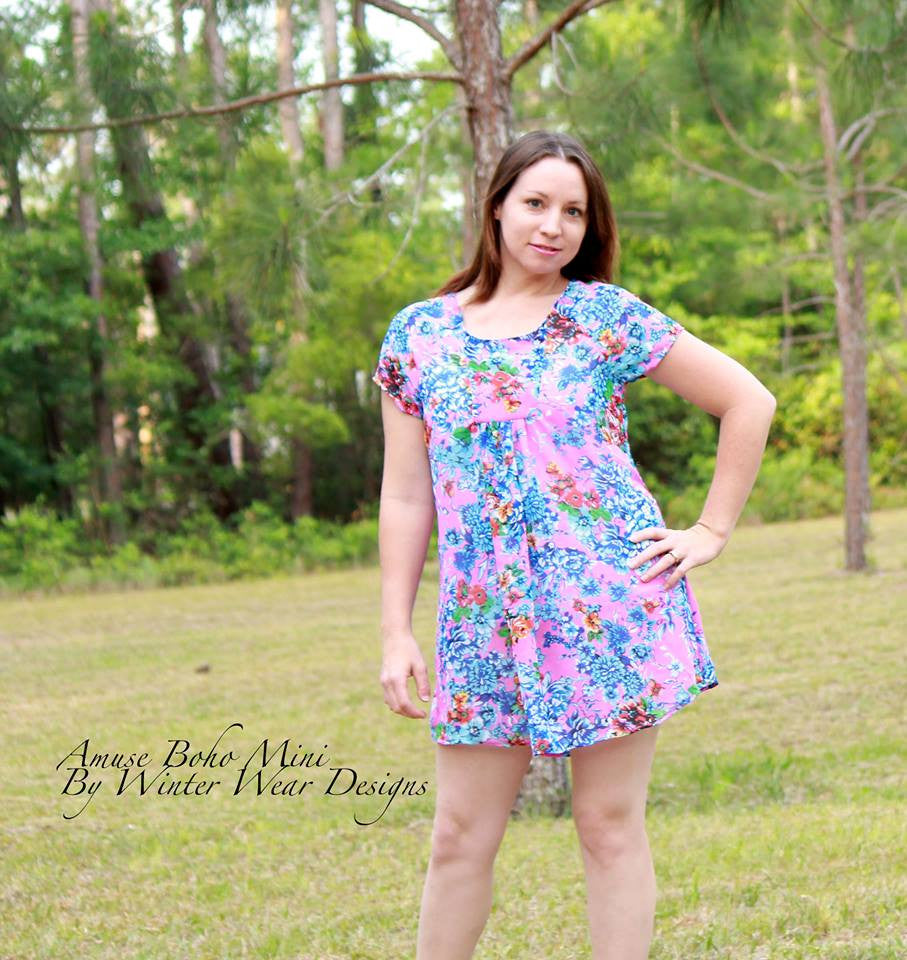 All good things must come to an end, and today is the last day of the Amuse Homecoming tour - I hope you have been as inspired as I have with all of the phenomenal examples the ladies on this tour have shown us of just how versatile the Amuse Boho Top and Dress is. If you haven't picked up your copy, grab it while the code is still good and save 20%!!! code: AMUSEME. Also don't forget to share your own Amuse creations with us in Winter Wear Designs Fun - use #amuseme to be entered to win the...